References
New construction in Schuilenburg, Raalte
Type of work
Woonzorginstelling met 89 appartementen
Location
Raalte
Completion
voorjaar 2014
Client
Cogas
Architect
n.v.t.
Consultant
n.v.t.
Contractor
n.v.t.
Engineer
Winkels Techniek
Combining energy conservation
The energy infrastructure of the new Schuilenburg healthcare complex in Raalte was commissioned to Cogas by housing corporation SallandWonen. Cogas in turn commissioned Winkels Techniek to install sustainable air conditioning installations. "Once completed, you've really got to know the engineer," said Erwin Prinsen, team leader for exploiting sustainability at Cogas.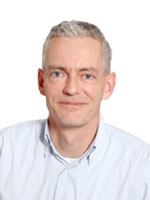 Erwin Prinsen
Healthcare complex
Schuilenburg, Raalte is a project involving housing corporation SallandWonen, Zorggroep Raalte (Raalte healthcare group), Stichting De Parabool (De Parabool foundation) and Stichting WIRA (WIRA foundation). The project consists of three buildings with a total of 89 apartments and 1,560 square meters of space for commercial and social purposes.
Part of the apartment is used as a healthcare apartment for clients of Zorggroep Raalte. Furthermore, there is assisted living for residents of Stichting WIRA and Stichting De Parabool. SallandWonen offers rental apartments for over 55s in Schuilenburg.
Sustainable infrastructure
Cogas took on the job from SallandWonen to set up and commission sustainable energy infrastructure. This means that Cogas will be taking care of sustainable heating and cooling of the apartment complex for the coming years.
Lower energy costs
Cogas commissioned Winkels Techniek to install the sustainable installation technology. This involved using energy-saving heating technologies such as thermal energy storage, a heat pump and solar panels. "In addition to the positive effect on the climate, these measures are also beneficial for the users of the apartment complex due to the lower energy costs, greater comfort and better quality of life," said Dick Middendorp from Winkels Techniek.
Erwin Prinsen added: "The use of solar collectors has led to savings of 4,000 m3 of gas per year. That is equal to the consumption of almost three households at the moment."
Getting to know the engineers
Erwin Prinsen from Cogas is a key figure in the execution and maintenance of projects. "I have to deal with a lot of different installation companies in my role. You get to know the engineers well, especially if there are technical problems," said Prinsen, and continued: "I got to know Winkels Techniek and they are a reliable partner with a no-nonsense approach. The individuals work in a solution-oriented manner and have short lines of communication. You get what you agreed; straightforward and no small print."
Solar energy
Winkels Techniek supplied the entire heating installation, including the thermal storage system and heat pumps that are connected to the central heating system. Winkels Techniek also installed solar panels that supply hot water to the panels through pipes. The buildings were also equipped with boilers.
Dick Middendorp explained: "This is a smart and sustainable system for saving energy that works well with a big project like this. The installation makes optimal use of solar energy and heat in the building. When the sun is there, solar energy via the solar panels is given priority. If this is insufficient, the heat pumps are used too. It is only when the demand for hot water is greater than what these systems can provide that the boilers are switched on," said Middendorp. "And the buildings are also cooled according to the same principle via the heat pump."
Air treatment
In addition to the heating installation, Winkels Techniek now also provides service and maintenance for the air treatment. Meanwhile, Cogas has further optimised the energy infrastructure.
Prinsen: "In practice you can see that systems are still being adjusted and adapted, for example because the customer expectations regarding coldness and heat reduction are not in line with practice. Cogas now also has the necessary knowledge and skill itself. But still uses Winkels Techniek when needed."
Sparring
"I expect engineers to be able to contribute and be innovative. Winkels Techniek contributes well and is always prepared to spar and reflect," concluded Prinsen.